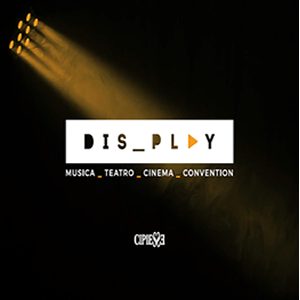 Brixia Forum and Cipiesse open the "Other Theater" of Brescia. One thousand nine hundred seats and a stage that will host national events. So the Exhibition Centre re-finds an artistic heart and aims to collaborate with the Teatro Grande (giving birth to the new "Culture Citadel ". The President of Pro Brixia, Giovanna Prandini, is convinced that she does not conceal any greater ambitions for the multifunctional structure that will guarantee, in addition to musical and theatrical performances, the possibility of hosting important conventions.
The room set up inside the fair spaces will not only be a theater but also a large congress center, unique in its kind, in the province of Brescia, for services and capacity. In short, Brixia Forum is starting to become a real multi-faceted center. "The objective is to make Brixia Forum well known also to fans of music, art and theater performances," said Giovanna Prandini. The economy has many faces and even the showbusiness is the protagonist of the Brescian world. Music comes with all its chrism in our schedule with a land partner like Cipiesse, historical organizer of great concerts in the city both in summer and winter. "
Cipiesse has established an "experimental" collaboration with Brixia Forum, which foresees the creation of a real theater / congress center, optimizing spaces and facilities available to the parties, in order to respond effectively and competitively to the market demand by offering a "Forum" open to 1900 people all year round. A ready theater, which started with the musical "Mamma Mia!", continued with "I Legnanesi" and will close the month with Cristiano De Andrè, with a very high performance.